Cleanse Blood & Lower LDL?
Naturo® Natural-Health Swietenia Mahogany King Seed & Extract
Swietenia Mahogany King Seed is grown in the Solomon Islands, the least polluted, cleanest natural environment in the South Pacific Ocean.
It is considered as "the Queen of Plant" due to its rich contents of 33 types of Flavonoids and 27 types of Saponins, much higher bioactive contents than similar plant family such as Ginseng.
The company uses only premium quality specially selected 100% natural organic Swietenia Mahogany King Seeds. It does not contain any other chemical additives. It is produced with high tech sterilization, thus with no harmful chemical side effects.
Swietenia Mahogany Extract is 7:1 extracted and processed with advanced technology in Singapore under GMP Good Manufacturing Practice certification using only the premium quality King Seed.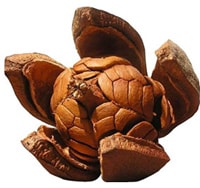 Health Benefits of Flavonoids
Promote blood circulation, lower fat build-up in the blood stream, lower LDL cholesterol, reduce the risk of coronary heart disease, anti-inflammation, relieve pains, stop bleeding, produce natural antibodies to prevent tissue inflammation, acts as an anti-oxidant & free radical scavenger.
Health Benefits of Saponins
Anti-cancer and subdue tumor growth, reduce body lipids and discourage obesity, enhance immune system, cleanse blood, lower blood sugar & improves vitality.
In addition, it contains a valuable blend of natural proteins, vitamins, carbohydrates, enzymes, dietary fibers, fats, minerals and various essential nutrients that can be readily absorbed by the human body. It is great for promoting overall general well being naturally!
It is suitable for people with: high cholesterols, diabetes, high blood pressure, cancer, tumour, skin diseases & nose allergies. It is used for preventing mosquito bites, reducing fever & fatigue and anti-ageing, improving skin conditions & improving men's health & performance.
Available In Seeds & Capsules
Mahogany King Seed 120 seeds = S$30.50 per bottle
Dosage: Chew 3 to 5 seeds a day, after food. As the seeds are extremely bitter, you may smash cut the seeds into tiny pieces and swallow with warm water.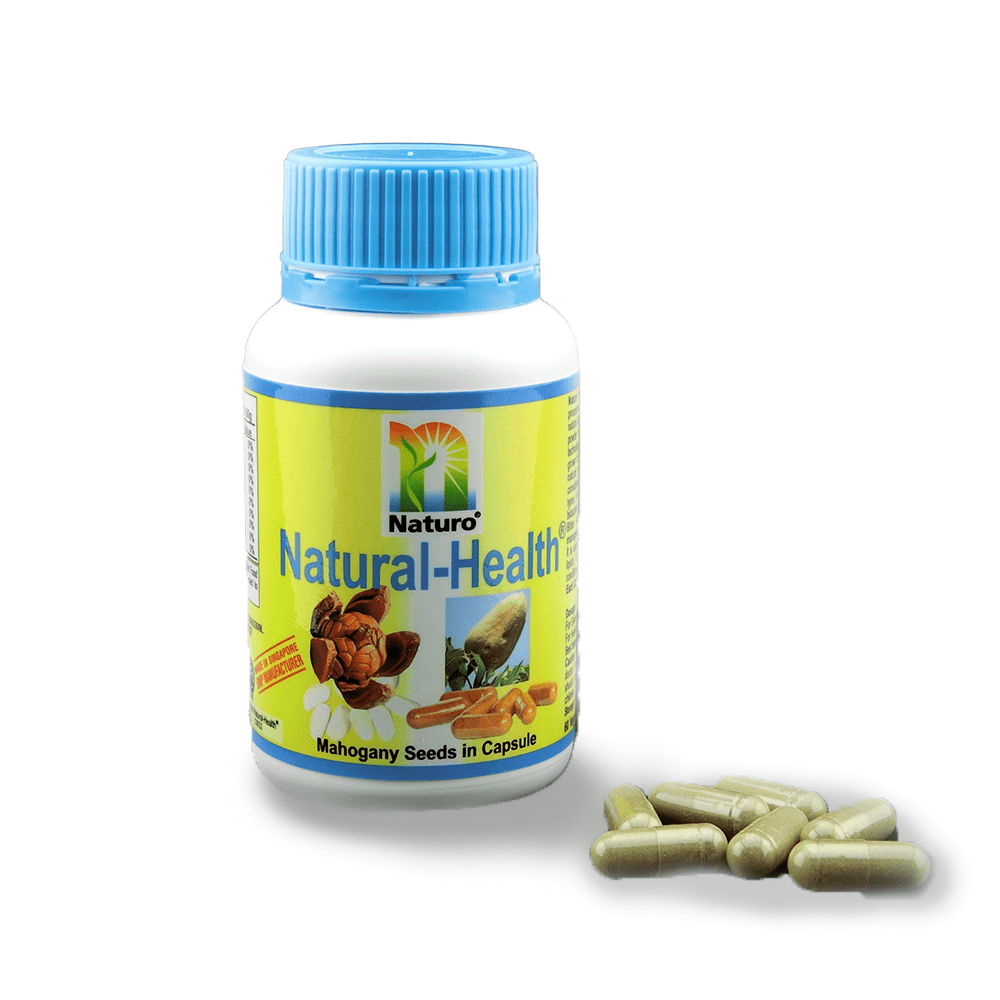 Mahogany Seed in Capsule = S$60.00 per bottle
Dosage: Take 1 to 2 capsules twice a day after food.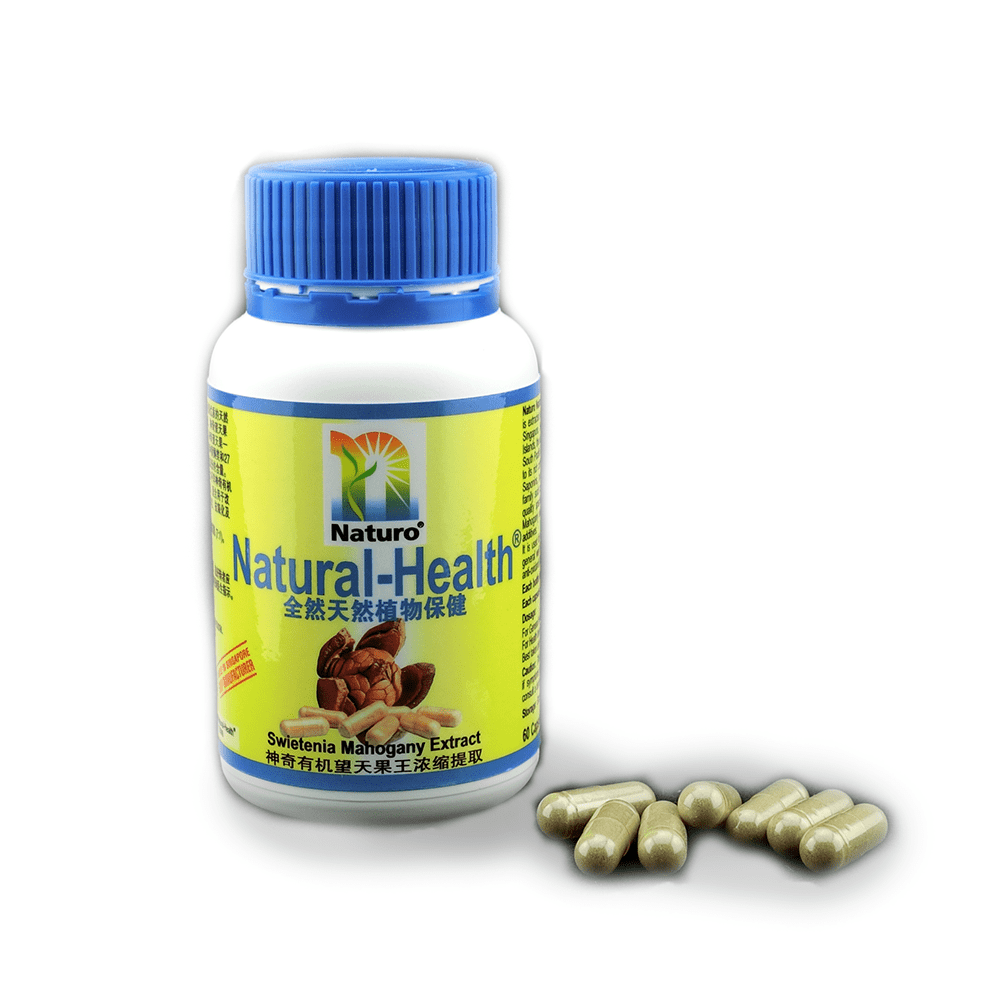 Mahogany Extract 60 capsules = S$90.00 per bottle
Dosage: Take 1 to 2 capsules, once or twice a day, after food
Caution:
This is a traditional natural food. Please consult doctor if symptoms persist. Should you require further information, please contact us.
YES! I Want to Order Naturo® Natural-Health Swietenia Mahogany Now!
FREE Shipping for Orders Above $100!
Buy 6 Bottles Get 1 Bottle FREE!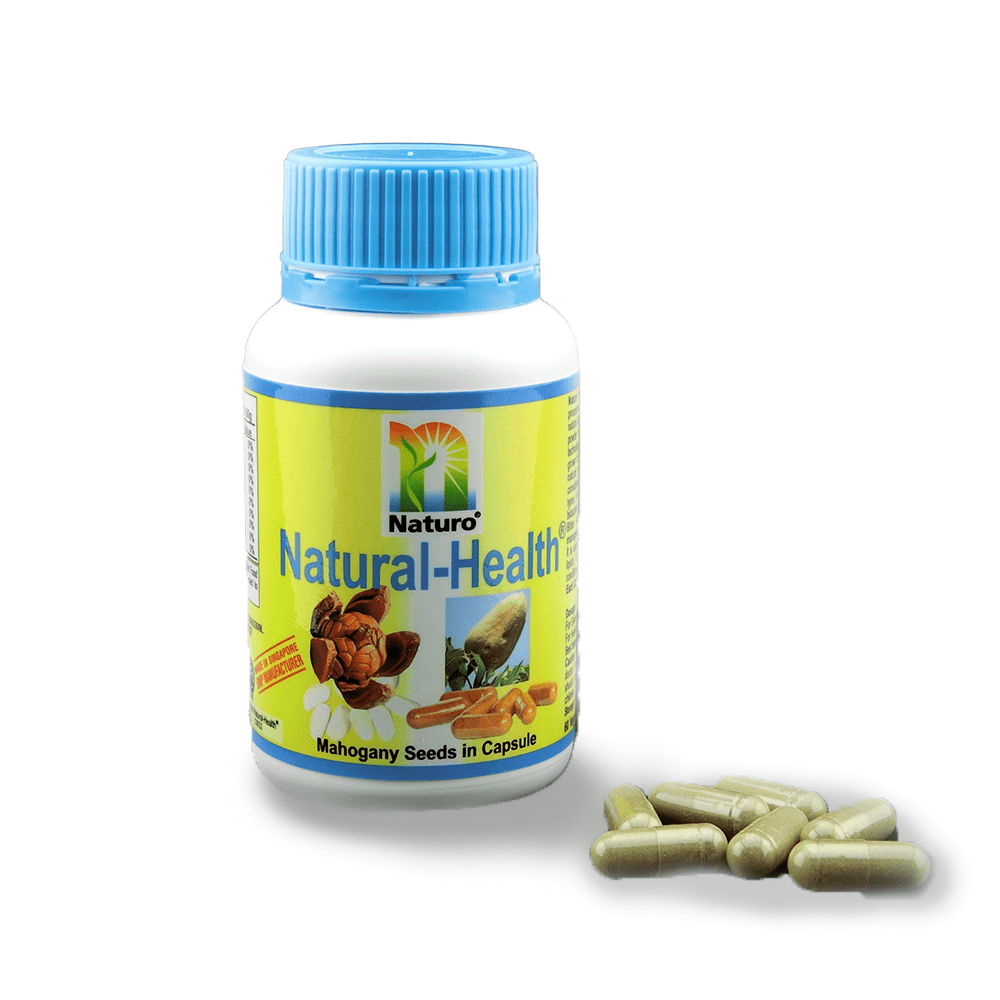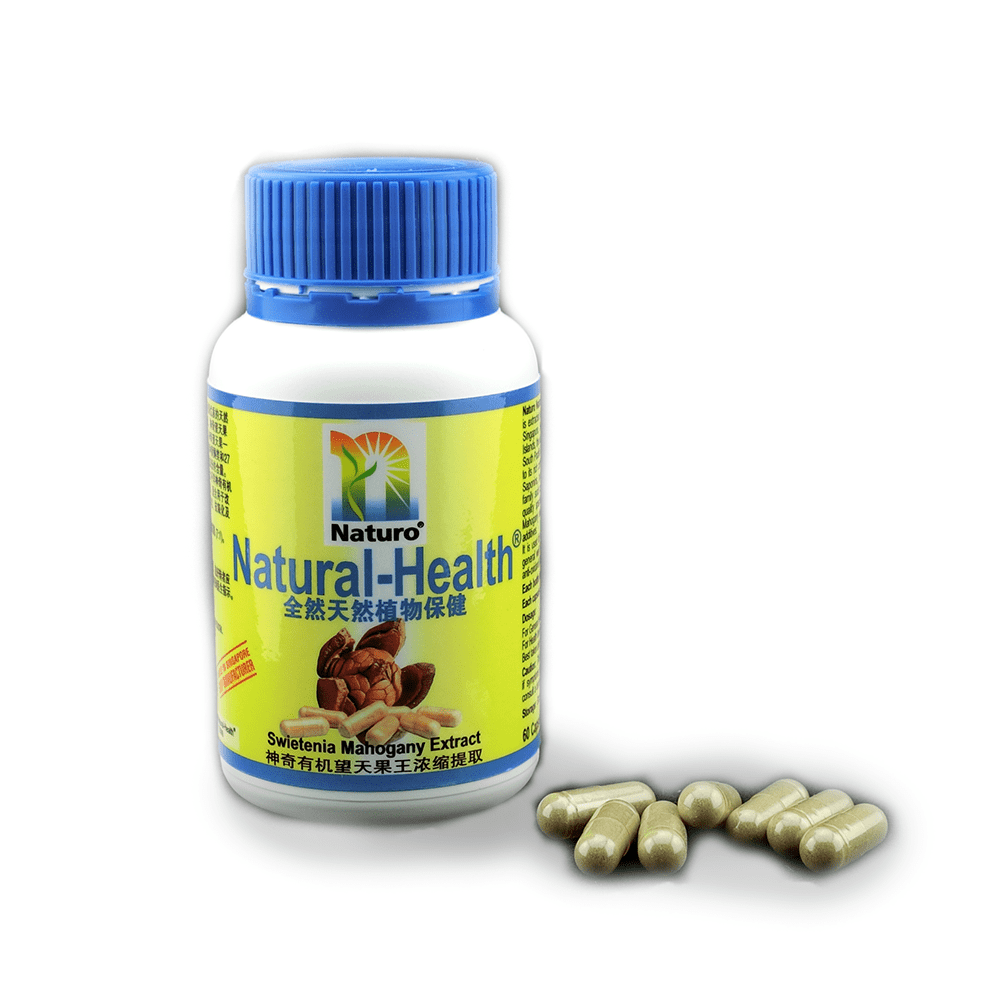 For Bulk Purchase of "6 Bottles Get 1 Free", you are entitled to mix-and-match products of the same price, just specific the product name and quality in the "Order notes" during checkout.
For FREE Home Delivery within Singapore, please call consumer hotline: +65 6299-1411
or WhatsApp +65 9733 1997 or WeChat +65 8686 9319
For Overseas Delivery, it will take about 7 – 21 working days. For delivery within 1 to 7 working days, please WhatsApp +65 9733 1997.
For Local Delivery, it will take within 2 working days and we deliver Mon to Sat between 10am to 10pm.
For any health issue, please WhatsApp our health counsellor +65 8686 9319 for free consultation. All information will be kept confidential.
Available at the following outlets: Click Here for list of all OG outlets