Are You Suffering from Joint Pains?
Find Out What is The Root Cause of Joint Pains & What are The Benefits of Naturo® Joint Health to Reduce Your Joint Pains Problem Effectively
If you are experiencing some common symptoms of:
Joint Aches
Joint Swelling
Morning Stiffness
Limited Movement
Grating of Joints with Motions
Joint Pain during Rainy Weather
You may be suffering from a degenerative joint problem which causes deterioration of the joint cartilage.
Why are You Having These Pains?
These joint discomforts could be caused by the aging process, old injury or stresses on the joints from certain jobs and sports activities.
The cartilage of the affected joints is roughened and becomes worn down resulting excruciating pain as bone rubs on bone. If unattended, surgery may be required at a later stage.
Degenerative joint problem may first appear without symptoms between 30 to 40 years of age. By the age of 60, one in three Singaporeans will have some joint discomfort.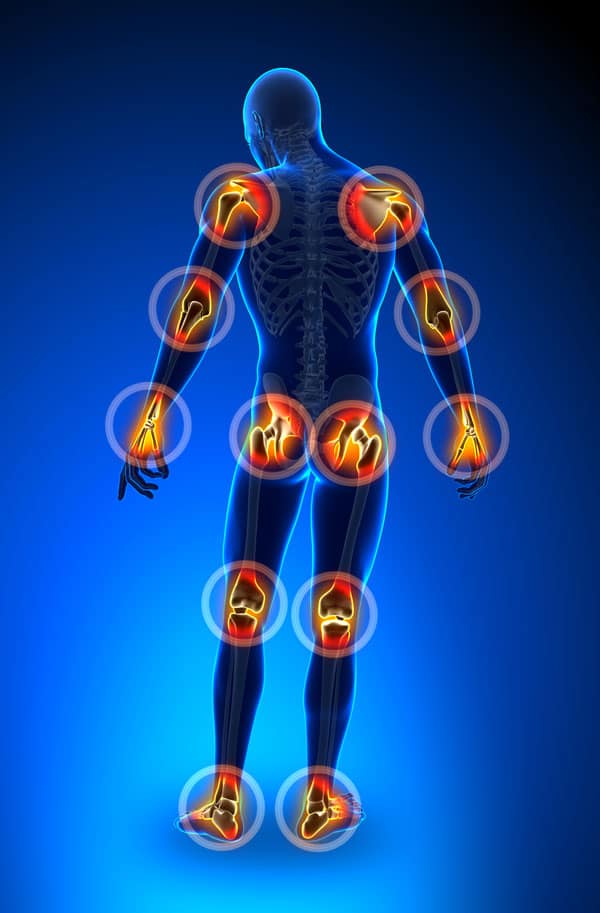 What is Glucosamine?
Glucosamine is a natural amino sugar produced by the body. It plays an important role in the production, maintenance and repair of cartilage, the white smooth, rubber-like padding that covers the ends of bones and prevents them from rubbing against each other as we move.
It appears that as people age, they lose the ability to manufacture sufficient levels of Glucosamine, the cartilage dries out, degenerates, cracks, and may even wear away. That causes joints surrounding area to become swollen, stiff and painful.
Research on Glucosamine as dietary supplement
A famous study in 2001 revealed that joint discomfort patients not taking Glucosamine showed worsening of cartilage deterioration in their joints while those who took 1500mg of Glucosamine daily for 3 years showed no deterioration in their joints.
There have been a number of research studies published by credible sources like the National Institute of Health, USA (NIH) in Annual Bibliography of Significant Advances in Dietary Supplement Research, recognizing positive effects of Glucosamine Sulphate on cartilage and joint tissues as well as possible beneficial in treating degenerative joint diseases.
I had been suffering from joint pain  on my right knee for more than 10 years. I decided to give the product a try as it contains natural ingredients which had no harmful chemical side effects. I did not feel any improvement during the first two weeks of consumption. In the third week, I began to realise that my pain had been reduced. By the end of fourth week, I was able to walk comfortably and going to market with ease. I also realised that I can climb up stairs without much difficulty…
Knee Pain & immobility – Mdm Lee, Age 68
"I have been suffering from uric acid pains since I turned 40. My regular doctor's drugs were helpful but could not helped me to eradicate the problems. The pains at my knee and elbow at times were so unbearable especially after my favorite duck and beef. My friend who has the similar uric acid pain problem recommended me Naturo® Joint Health plus advised me not to take too much meat. I tried and found that in the second week the pain seemed reduced…
Uric Acid Pain – Mr William Tan, Age 46
I consulted the manager of Naturo Health International and he explained to me that my pain was mainly due to the old injuries and that the cartilages in between the hip bones were worn off. I decided to take Naturo® Joint Health even though I was still skeptical. During the first week I realized that the pain was subsiding. That encouraged me to continue and in the third week I was able to squad down as usual experiencing only minor pain. Now, I can squad down freely without pain. I just take 2 capsules once a day as maintenance instead of 2 caps twice a day for initial months…
Squatting Problem – Mr Ho, Age 48
Benefits of Naturo Joint Health Glucosamine Sulphate
Made from high quality natural ingredients
Provides nutritional support in relieving joint discomfort
Building up and strengthening cartilages and joints
3 capsules once daily = 1500mg Glucosamine
Preservatives free HALAL capsule
Easily absorbed by the body without side effects
Each bottle contains: 80 Capsules
Each capsule contains: 500mg Pure Glucosamine Sulphate
Direction of use: Take 2 Capsules once or twice daily.
Best taken after meal
Advice:
For pregnant and lactating women, do consult a doctor before taking. There are no known side effects, but if you do experience mild nausea or stomach upset, please consult doctor.
Health Tips:
Although Naturo Joint Health Glucosamine promotes healthy joints and cartilage, this should be complemented with sufficient rest and gentle exercise to prevent further degeneration of cartilage. Always keep feet warm. If possible refrain from oily, deep fried food and carbonated, icy cold drink.
YES! I Want to Order Naturo's Joint Health Now!
Naturo Joint Health is Manufactured in Singapore under Good Manufacturing Practices (GMP Manufacturer)
FREE Shipping within Singapore for Orders Above $100!
Buy 2 Bottles Get 1 Bottle FREE!
For FREE Home Delivery within Singapore, please call consumer hotline: +65 6299-1411
or WhatsApp +65 9733 1997 or WeChat +65 8686 9319
For Overseas Delivery, it will take about 7 – 21 working days. For delivery within 1 to 7 working days, please WhatsApp +65 9733 1997.
For Local Delivery, it will take within 2 working days and we deliver Mon to Sat between 10am to 10pm.
For any health issue, please WhatsApp our health counsellor +65 8686 9319 for free consultation. All information will be kept confidential.
Available at the following outlets:
Click Here for list of all Unity NTUC Healthcare outlets & all OG outlets